WEILL CORNELL Located in New York City, Cornell is one of the nation's outstanding providers of minimally invasive surgeries for a wide array of neurological diseases of the brain and spine. They provide world-renowned care for both children and adults from around the world.  
Business Challenges:
Adhering to HIPAA compliance rules
Maintaining and storing data rapidly and efficiently
Improving patient services, care and follow-up communications
The Antidote:
Develop a customized solution in conjunction with Weill-Cornell's in-house IT group that is fully HIPAA compliant.
Permit all of the data to be cross-referenced for accuracy.
Design system to maintain secure, real-time patient data and streamline the coordination of surgeries, and expand to manage outpatient visits.
The main purpose of the solution was to enable the Department of Neurosurgery to properly store, update (real-time) and verify patient data rapidly and efficiently. This includes: services received, updates on patient treatment, surgery scheduling, follow-up appointments, insurance CPT codes, medical letters of necessity and billing.
Results:
HIPAA compliant solution
Up-to-date, detailed patient records
Physicians were able to reduce the time spent on billing by 65%
Significant revenue increase realized due to an improvement in billing accuracy
Now when patients visit the hospital, they are tracked from the minute they arrive until the minute they depart. This allows doctors to know exactly when patients have arrived, review patient history prior to seeing them and make any adjustments to the records while they are in with the patient. Ultimately, the Department is better able to track patient services because they know how long a patient waited to see their physician and how long they actually spent with the physician.
QUOTE "The Antidote Team is constantly sharing innovative ideas. They always meet our expectations and are focused on helping us put systems into place that will ultimately improve patient care."
Valerie Rodriguez, Revenue Manager, Department of Neurosurgery, Cornell University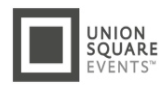 Union Square Events Union Square Events is the catering arm of Danny Meyer's distinguished Union Square Hospitality Group, carrying over the stellar service and exquisite foods served at his restaurants to larger businesses such as cultural institutions, sports arenas, and music venues. As one of the largest catering services in the NY Metropolitan area, Union Square Events serves up to 42,000 people at the same time.
Business Challenges:
Consistently and efficiently offer consumers high-quality food in a fast-paced, large scale environment

Each venue orders their own ingredients separately via Excel and emails

Different purchasing requirements based on region

Provide food delivery hot and on-time to suites at sporting events
The Antidote:
Build a food inventory tracking system

Leverage mobile devices via the use of barcodes to label, invoice and track products

Enable multiple users to access data simultaneously on one server

Provide real-time inventory updates
  Results:
The invention of the "Shopping List" enabled Union Square Events to input multiple venue recipes into a customized solution that precisely determines the quantity of items needed to purchase.

Combines the purchasing of ingredients across all 25 venues, resulting in cost savings of $500K annually

Workflow has been centralized so there are no longer disparate subsystems; Excel and email are no longer needed to communicate

Solution being rolled out beyond the event venues to the Union Square Hospitality restaurants

DeGustibus Cooking School DeGustibus is a well-known recreational cooking school in New York City. Located at the popular Macy's Herald Square, it has given thousands of food and wine lovers the ability to meet and learn from some of the greatest culinary legends in the world, including Julia Child, Ina Garten, and Hooni Kim. They offer seasonal culinary programs and wine tastings for individuals, groups and corporations.
Business Challenges:
DeGustibus' website could not accept class sign ups or gift card purchasing

Class registration and customer information collection was all manual

No integration existed between their website and customer solution
The Antidote:
Design and deliver a customer account solution and engagement system

Implement an online system to accept sign ups and payments on website

Combine online and offline data into one solution
Results:
Migrated DeGustibus from a manual offline business to a fully automated online business

Achieved tremendous time and cost savings

New solution automated critical business processes and included customer tracking mechanisms

The new system simplifies and streamlines:

Customer data collection

Customer account tracking

Online ticketing and enrollment, gift certificate purchasing and access to account

Chef availability management

Seasonal program scheduling

Reporting

Email engagement marketing

Usdan: Student Management System Usdan Center for the Creative and Performing Arts is one of the nation's leading not-for-profit summer schools for children who have a significant interest and talent in the arts. USDAN has is proud to be offering a wide array of creative arts classes to gifted children of all ages for 45 years.
Business Challenges:
Utilizing three solutions, each containing critical information yet only accessible to each local site

Multiple Data Entry Points: several tasks and reports were done manually at each location

No Web Integration
The Antidote:
­Create an entirely new and customized "Registration Management System"

Allow for system to be accessed from any of the 3 USDAN sites

Include busing, medical information, attendance and more
Results:
Workflow improved exponentially

Data is now validated during entry, which has reduced errors to less than 2%

Flexibility to look at retention rates by multiple criteria

Automation of correspondence has been vital in reducing administrative overhead

Student data is now easily accessible through a click of a button
Small Business Case Study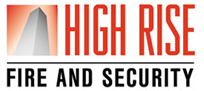 High Rise Fire & Security High Rise Fire & Security is a privately-owned company based in Brooklyn, NY. Their specialty is in the installation, maintenance, and service of commercial fire alarm and security systems. Over the past 20 years, High Rise Fire & Security has built a solid reputation as "being partners in protection", having extensive knowledge of the implementation of best safety practices.
Business Challenges:
Completely manual and offline workflow process

Reduce delays in responding to clients

Decrease duplication of efforts in manual reporting

Eliminate the inability to generate reports on the go
The Antidote:
Transition completely manual operation to a technically savvy, unique, mobile option

Put 60 iPads in the field for technicians to use for work orders, signoffs and clocking in and out

Create a customized solution to enable service tickets to be generated and accessed online
Results:
Technicians can now generate service reports onsite, have clients review and verify information via e-signature

The office can access reports instantly, schedule follow-up services and generate an invoice immediately

Reduced days to bill from 35 days to 1 day.
Small Business Case Study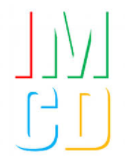 IMCD Lighting IMCD is a leader in the event lighting space. IMCD provides entire lighting packages for special events ranging from fashion runway extravaganzas and corporate trade shows to society weddings and charity dinners.
Business Challenges:
Heavy reliance on Excel

Unable to share Excel with multiple users within the company

High propensity for human error

Reliance on one person to generate proposals via Excel due to the complexity
IMCD Lighting had been using an Excel Workbook with 15 worksheets, which contained an incredible amount of complicated calculations. There were worksheets used to store labor rate lookup tables, trucking lookup tables, equipment lookup tables, etc. These tables were linked to proposals, invoices and schedules. Eventually they outgrew Excel when they wanted other people in the company to use it.  
The Antidote:
Convert Excel Workbook into FileMaker

New automated workflow for estimate generation
Results:
Process became straightforward and intuitive

Multiple users could access the data simultaneously

Human error decreased

Solution integrated with their main system

A workflow has been established that focuses on what needs to be accomplished

Estimates now stored on customer level for historical reference

Version control no longer an issue

Ability to put in variable rates that are time-based so always have the most current rate

Pricing flexibility that automatically flows through